To Be or Not to Be- the love behind the pizza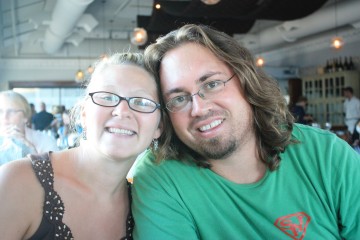 Hey Everyone… We're Sarah and Jonathan. We are the founding forces behind S & J's Woodfired Pizza. We live in Tucker, Georgia, on the east side of Atlanta. We met working together as ER nurses, fell in love, started our business, got hitched, and here we are! We are now rolling around town full-time making pizza and are so grateful for the path our life has taken. We love what we do and why we do it.
Sarah: The "S" in S & J
Before becoming a nurse,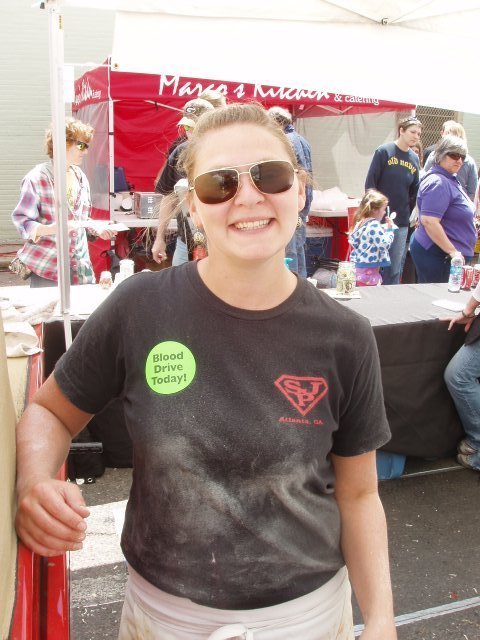 Sarah worked many years at a local Mellow Mushroom. She learned early on to toss a pizza, much preferring this over waiting tables, and spent countless busy Fridays behind the line getting her hands dirty and loving every minute. Note the flour on the shirt- typical! In addition to her pizza skills, Sarah also runs S and J's household, including 3 wonderful children.
Jonathan: The "J" in S & J
Jonathan has a passion for cooking and loves to prepare gourmet meals for his family and yours. He hand rolls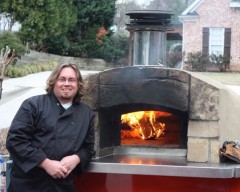 each dough ball and is the engineer behind the SJP menu. In addition to running a pizza business and being a full-time nurse, he is always exploring different ways to farm their 1/10 of an acre plot in Tucker.  With aquaponics and a delicious herb garden, Jonathan provides some of the delicious toppings seen on S and J's menu .